We move people from poverty to prosperity through neighborhood self reliance groups.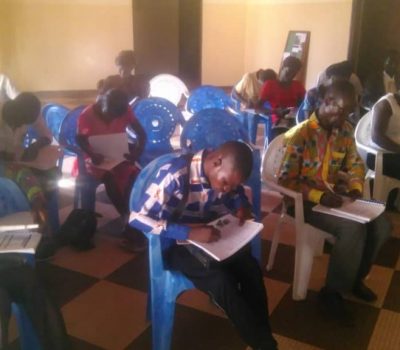 Zimbabwe. "I enjoyed the fact that the course looks at all aspects of life and provides a balanced approach that stimulates growth from all angles."
My name is Tendai, I was born to a family of eight being the fourth born, my family has always had values that have helped me to as I grew. I grew up n a farm were it was kind of a family community, everyone knew everyone. I attended primary school at St James Craig School and my secondary at St Peter Clever Secondary, and Tafara Two High in Tafara. After finishing my 'O' Levels, I failed to get the resources to pursue my education and I tried to make a living for myself. Around 1997, I made a decision to go and serve a mission for The Church of Jesus Christ of Latter-day Saints.
More
Interweave Solutions is a 501(c)(3) nonprofit recognized by the IRS, and all donations to Interweave Solutions are tax-deductible in accordance with IRS regulations.